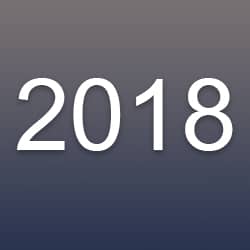 Many people in a new year make New Year's resolutions, and I am no different. Some people write down their resolutions on paper, some just make them mentally and nerds like me blog them out!
Without further ado, here are my 2018 New Years resolutions, at least some of them.
Exercise regularly, drink more water and meditate often.
Eat healthy meals.
Practice gratitude and take walks of gratitude.
Read more books.
Be a better friend, and overall a nicer, kinder person.
Don't try and force success. Trust the process and enjoy the work you do and the people you do it with and success will follow.
Smile and laugh more!
Enjoy what I do, whether it be web development/design. blogging or whatever.

Thanks to Jon Gordon and 20 positive tips for inspiration!