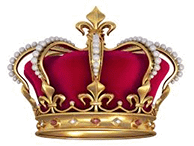 When it comes to SEO content is king. Not just any content will do though. You need to have the right content pertinent to your business and marketing efforts and you need to ensure that content is filled with keywords in the right places.
Visits are definitely important for your website, but it is not the most important measurement for success. If you have a million views in a month, but those views don't result in an increase in business, well then those views haven't amounted to much. That's great that search results are resulting in traffic for your website, but you want to convert those visitors to customers/clients.
Keyword discovery
Say you have a custom jewelry business and you sell your jewelry online. You could add a headline detailing the latest news on Kim Kardashian with a picture of Kim in lavish jewlery and this method would help you get traffic from the search engines, but when people get to your site and find the content isn't a Kim K gossip blog, they will be disappointed in the search result and leave.
In order to gain the types of traffic that will lead to conversions on your website (onsite purchase, filling out a form, responding to a survey etc.) You will need to make sure you are using the right keywords to gain visitors. How is this done?...research! Make sure you use a keyword search tool to discover which keywords you want to target for your business. After you determine a set of keywords you will need to add tracking code such as Google Analytics and set up goals to see which keywords are converting, how often and by whom.
Implementation
Once you have your website keywords picked out you will need to place those keywords in all of the right places on your web page. The right places I am referring to are within headers (h1,h2,h3,h4 etc.), in the meta tags in your site's head code, within body copy, within anchor (link) text, within a page url (www.mysite.com/keyword/keyword/keyword.html), within the page title tag and even in alt text and title text for images.
Refresh your content often
What do the search engines like more than content with keywords? Content with keywords continually being refreshed! It is imperative to keep your website content continually updated. You can do this through frequent blog post, adding white papers, press releases, product images,tradeshow images, embedding videos, and creating new pages on different topics related to your business such as company history or a how to page.
In conclusion, a website owner needs to ensure they are giving their visitors information pertinent to their business, adding in proper keywords and refreshing the content often. This will lead to more website visits and more importantly more conversions from those visits which will make both the business owner and customer/client happy. When it comes to the best SEO performance, remember Content is King!